Touch of Ascension Therapeutic Massage
Puyallup, WA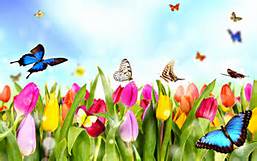 **SUMMER SPECIALS**
~GET YOUR FEET READY FOR SUMMER!!~
GRAPEFRUIT HONEY BLOSSOM
FOOT TREATMENT W/ DRY BRUSHING
Start with your feet dry brushed to help exfoliate dry, dead skin from the feet.
Then have a grapefruit honey body butter massaged into
your feet helping them feel re-hydrated & soft!
$8
(ADD TO ANY MASSAGE)
FIRE & ICE
SINUS/HEADACHE/ TMJ TREATMENT
A lavender/peppermint oil blend will be lightly applied to your face first.
Small hot stones will then be used to massage sinus areas on the face increasing blood flow & relaxing muscles.
Then cool marble stones will be used to help reduce any pain & inflammation while toning/tightening the skin.
This treatment ends with a hot towel & then a cool towel wrapped & lightly compressed onto the face to help you feel completely refreshed & rejuvenated.
$8
(ADDED TO ANY MASSAGE)
AND....
START INVESTING
IN YOUR HEALTH THIS YEAR!
TRY A NEW WELLNESS PACKAGE THAT INCLUDES 4 MASSAGES
THAT ARE TAILORED TO YOUR OWN INDIVIDUAL WANTS & NEEDS
AT EACH APPOINTMENT AT A SAVINGS!
EACH PACKAGE ADDRESSES A DIFFERENT AREA OF CONCERN/NEED SUCH AS:
CHRONIC MUSCLE PAIN RELIEF, HEADACHE/SINUS RELIEF,
FOOT TREATMENTS, DEEP TISSUE/CUPPING,
HOT STONE OR HIMALAYAN SALT STONE THERAPY
TO NAME JUST A FEW.
CAN'T DECIDE? CHOOSE THE ALA-CART PACKAGE
TO TRY OUT SOMETHING NEW AT EACH SESSION!
THERE'S A PACKAGE FOR EVERYONE!
TAKE A LOOK AT THE
"WELLNESS PACKAGE" PAGE
FOR MORE INFO AND PRICING!