Touch of Ascension Therapeutic Massage
Puyallup, WA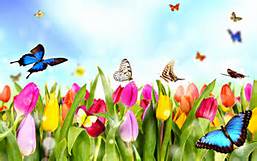 SPRING SPECIALS
GET YOUR FEET & HANDS READY FOR SPRING!!
ADD ON SPECIALIZED HEATED
GLOVES OR BOOTS
TO YOUR HANDS OR FEET DURING YOUR MASSAGE TO
RELIEVE DRY/CRACKED FEET/HANDS HELPING
TO REHYDRATE & SOFTEN SKIN/NAILS WITH YOUR CHOICE OF A
SPECIALIZED GEL OR CREAM INFUSED BOOTS/GLOVES
W/ESSENTIAL OILS, VITAMIN E &
JOJOBA/SESAME/AVOCADO & SHEA BUTTER.
$4 EACH OR
$8 FOR HANDS & FEET!
ALSO:
ADD YOUR CHOICE OF AROMATHERAPY
FOR ½ OFF TO ANY MASSAGE!
CHOOSE FROM:
LAVENDER, PEPPERMINT, SWEET ORANGE,
LEMONGRASS, EUCALYPTUS OR
ONE OF THE SYNERGY
AROMATHERAPY BLENDS!
AND....
START INVESTING
IN YOUR HEALTH THIS YEAR!
TRY A NEW WELLNESS PACKAGE THAT INCLUDES 4 MASSAGES
THAT ARE TAILORED TO YOUR OWN INDIVIDUAL WANTS & NEEDS
AT EACH APPOINTMENT AT A SAVINGS!
EACH PACKAGE ADDRESSES A DIFFERENT AREA OF CONCERN/NEED SUCH AS:
CHRONIC MUSCLE PAIN RELIEF, HEADACHE/SINUS RELIEF,
FOOT TREATMENTS, DEEP TISSUE/CUPPING,
HOT STONE OR HIMALAYAN SALT STONE THERAPY
TO NAME JUST A FEW.
CAN'T DECIDE? CHOOSE THE ALA-CART PACKAGE
TO TRY OUT SOMETHING NEW AT EACH SESSION!
THERE'S A PACKAGE FOR EVERYONE!
TAKE A LOOK AT THE
"WELLNESS PACKAGE" PAGE
FOR MORE INFO AND PRICING!