Touch of Ascension Therapeutic Massage
Puyallup, WA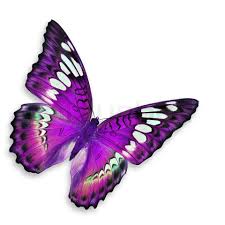 ~Start Investing in Your Health & Wellness Today!~
Swedish Therapeutic Relaxation Massage
"Swedish Massage" refers to a variety of long, flowing techniques specifically designed to relax muscles & to enhance function, aid in the healing process, helps in reducing pain/joint stiffness, decreases stress levels throughout the body along with promoting relaxation & over all well-being.
At Touch of Ascension your massage session will be tailored to your own personal needs. While Swedish massage is the most widely used massage technique, other massage techniques may be used during your session such as Sports Massage, Myofascial Release, Trigger Point Therapy or Stretching Techniques to help with any range of motion problems & easing any pain issues.
(Swedish Rates Include: Sports Massage, Table-Thai Stretching, Myofascial Release or Trigger Point Work)
60 MIN/ $55 ($60 W/ Amethyst Biomat Add-On)
80 MIN/ $65 ($70 W/ Amethyst Biomat Add-On)
90 MIN/ $75 ($80 W/ Amethyst Biomat Add-On)
(Add Extra Time For $1/Min Up To A Max. Time of 100 Minutes)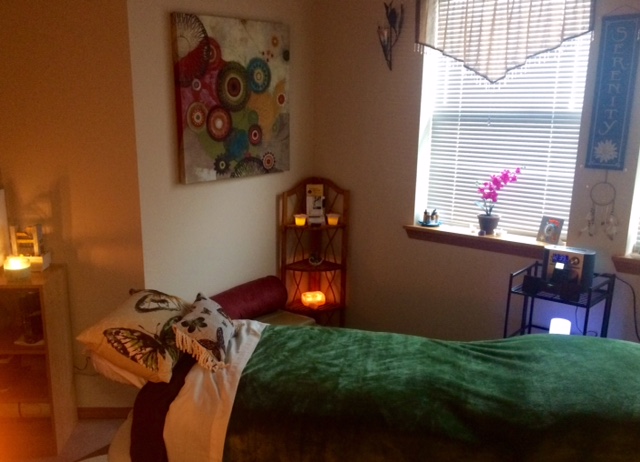 Upper Body Bliss Massage
Do you need the focus to be just on your upper body? Try the Upper Body Bliss Massage! The focus will only be on your upper body focusing only on your back, neck & shoulders. If you would like your arms/hands, face & scalp massaged along with your back,neck & shoulders that can be included as well!
45 MIN/ $40 ($45 w/ Amethyst Biomat)
Massage Enhancements & Add Ons
Deep Tissue Massage
Deep Tissue Massage uses slower, deeper massage strokes & pressure on more concentrated areas of tension/pain to reach deeper layers of the muscles. Deep tissue massage can help break down the muscle "knots" or adhesions that can block circulation & cause pain, inflammation & limit range of motion.
Deep tissue massage is good at treating chronic pain issues & is more focused type of work. It should not hurt. But it is more intense & can be sometimes slightly uncomfortable when trying to help release very tight areas of muscles tension. However, with more chronic pain issues it can be more helpful in releasing deeper muscle restrictions then with a more superficial, relaxation massage can.
$5 Upgrade Added to Any Massage
Hot/Cold Stone Massage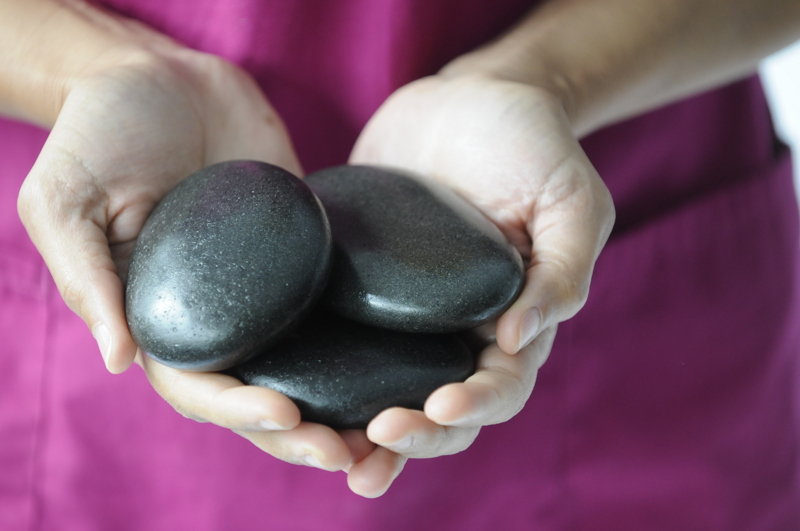 Hot Stone Massage normally incorporates warm basalt rocks to penetrate deep into muscles to help loosen/soothe tight & congested muscles. It helps to increase metabolism & lymphatic drainage, reduce stress, detoxifies the blood, improves joint range of motion while promoting deep relaxation. It feels wonderful & is very sedating.
SASSI STONES & MED-STONES are the first self-heating massage therapy stones that are made from crushed stone ("Moroccan Sand" Stoneware) & clay. They can be charged & stay warm for 1-2 hours continuously unlike regular basalt stones. They allow for continuous hot stone massage without losing the heat from the stones or having to go back & forth switching out new stones during the massage.
At Touch of Ascension you can choose from regular smooth stones, deep tissue stones or the special Sedona Med-Stones that are made from the mineral rich red soil of Sedona, AZ!
Click Here to Watch a Sassi Demo: SASSI HOT STONE VIDEO
COLD STONE MASSAGE uses cool marble stones & helps with many things ranging from easing arthritis pain, head aches/migraines, reducing swelling/edema, easing sinus congestion, relaxes muscle spasms, decreases menstrual pain & can give skin a firmer texture along with restoring energy levels. Cold stone massage can be performed with only cold stones or in conjunction with hot stones as well.
$10 Upgrade to Any Massage
$5 (For Upper Body Hot Stones Only)
HIMALAYAN SALT STONE MASSAGE
Benefits of Himalayan Salt to the Body:
Helps Detoxify & Alkaline the Body While Reducing Inflammation

Helps Melt Restrictive Fascia to Loosen & Soothe Muscles/Joints

Contains 84 Trace Minerals Needed To Help Body To Function Properly

Helps Lower Blood Pressure & Blood Sugar

Supports Healthy Respiratory System & Sinuses

May Aide in Reduction of Insomnia, Stress & Anxiety

Helps Prevent Muscle Cramps, Improves Circulation & Digestion

Lightly Exfoliates the Skin While Leaving Skin Refreshed, Soft & Glowing

When These Stones are Heated, Negative Ions are Produced Helping to

Ground & Balance the Body's Electromagnetic Field, Central Nervous System & Meridians
$15 Upgrade to Any Massage
$8 (For Upper Body Himalayan Stones Only)
Massage Cupping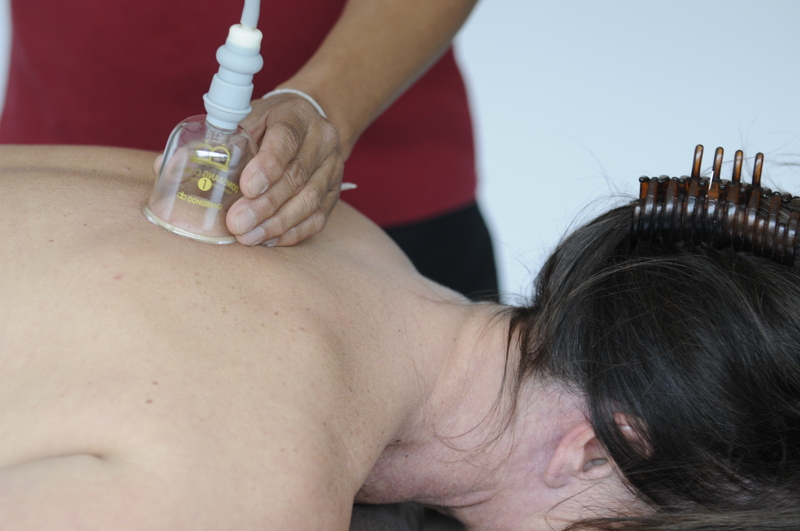 Massage cupping is an ancient,therapeutic technique that has been used for thousands of years using negative pressure through suction of specialized cups. It can often be more effective than a regular massage alone. Cupping can help release tight muscles/loosen adhesions, lift connective tissue, bring blood flow & hydration to stagnant muscles, help reduce cellulite/stretch marks while draining excess fluids/toxins from the body through the lymphatic system.
One of the common effects of cupping are the markings that may appear after cups are placed in certain areas, usually more so on the back area. These markings are NOT bruises as would normally occur if an area was bumped or hit in some way. The markings from cupping occur due to sluggish circulation, insufficient oxygen getting to cells & build-up of waste products. The suction of the cups pull this stagnation of blood & fluids deep within the tissues to the skins surface. This discoloration will normally fade from hours up to 2 weeks depending on the amount of stagnation in the tissues. The more cupping sessions received, the less the markings will occur & not last as long.
Your first initial cupping session will start out with gentle pressure & time length to see how your body responds first, before more cupping sessions are received to enable a safe & effective plan of treatment to be determined.
60 MIN $60
80 MIN $70
90 MIN $80
Aromatherapy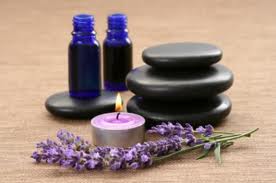 Aromatherapy uses plant materials, known as essential oils for the purpose of altering a person's mind, mood, cognitive function & overall health/well being. Aromatherapy used during a session involves direct inhalation of the essential oils along with adding 1 or more of the oils to the massage oil/lotion used during a treatment.
Lavender is one of the most versatile essential oils helping in relaxation balancing one both physically & emotionally. It can also help improve hair health, help with muscle pain, headaches, insomnia & sinus issues.
Peppermint is a great choice for a refreshing, cooling sensation that can help clear congestion, ease headaches, reduce nausea & mental exhaustion while helping to relieve pain/inflammation.
Lemongrass helps improve circulation, promotes lymph flow & is an anti-inflammatory while helping to improve mood by uplifting spirits.
Eucalyptus is an excellent choice for any respiratory type problem such as nasal congestion, asthma, sinus problems & coughs. It also helps to increase circulation, decrease inflammation & can help with headaches/migraines.
Rosemary is a great choice for hair health because it stimulates hair follicles helping hair grow stronger/longer. It is good for thinning hair, dandruff & dry/brittle hair. It also helps reduce pain, helps clear the respiratory tract, reduces mental fatigue/forgetfulness while helping to uplift spirits.
You Can Also Try One of These Specialized Essential Oil
"Synergy Blends" too!
Stress Relief, Calming, Relaxation,
Head Ease, Breathe OR Deep Muscle Relief
$5 Upgrade to Any Treatment
Amethyst Biomat Treatment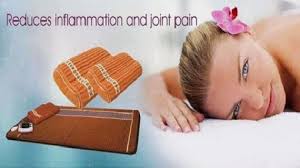 Always drink plenty of water before and after each BioMat session as Far Infrared Therapy is very dehydrating.
It is recommended that you start out slowly initially using the BioMat & build up to more time/higher temperature settings. Starting out slowly will help prevent excessive detoxification & potential discomfort.
To learn more about what the Biomat can do please go to the "Amethyst Biomat" page.
Sessions on the BioMat may vary in length from 15-30 minutes to sleeping on it overnight. You can also include therapeutic sweats on the mat from 30 minutes to an hour on the higher temperature settings.
The benefits of using the Biomat are cumulative, therefore the more you use the BioMat the more benefits you will experience.
The Biomat is a Certified US FDA approved medical device. It is very safe & therapeutic for most people. However, there are certain contraindications in its use for some people. If you have a condition that you have any questions about regarding the safety of using the BioMat, please feel free to ask or contact your regular medical physician.
Conditions where heat could possibly be an issue during a session such as with heat-sensitive MS or diabetes, the Biomat can still be used on low heat settings if need be, for shorter time intervals or even with no heat at all. The Biomat can be used without the heat on while still having positive effects on the body using the amethyst crystals & negative ions.
You can consult with your physician as to what's right for you and your individual health needs. You can also view the "Special Considerations" information on the Biomat here: Special Considerations
30 min $20
45 min $30
60 min $40
(If Stand Alone Treatment)
$5 Upgrade If Added With Any Other Massage or Treatment
(FREE ADD ON FOR ALL FIRST TIME CLIENTS!)
Sore Muscle Therapy
A specialized Sore Muscle Massage Gel which is infused w/Clove, Eucalyptus & Peppermint will be used to help relieve sore/painful muscles during your massage. After the massage you can choose to have either
Arnica Ice, Biofreeze or Sombra Anti-Inflammatory/Pain Relief Lotion/Gel
to be applied to any painful areas which will continue to work after you leave from your massage.
You will also be given a sample to use at home for continued pain relief.
$5 Upgrade to Any Massage
Wonderful Warm Bamboossage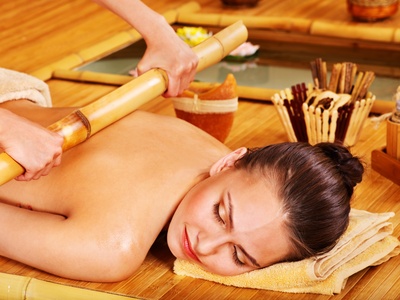 Bamboossage is a massage technique using warmed bamboo & rattan sticks of different sizes/shapes to knead, roll, pivot & slide around the contours of the clients body. These tools are great for getting into areas that are more difficult, awkward or hard to reach for a therapist to get to otherwise. Many of the strokes are similar to Swedish-style strokes combined with deep tissue massage.
Bamboossage is especially good for deep tissue work as more pressure can be evenly administered to the clients body. The deeper pressure can also be effectively maintained for longer periods of time. Essential oils can be incorporated into this specialized & relaxing treatment.
$10 Upgrade to Any Massage
To see what bamboo massage looks like please click below:
Video Example of Bamboo Massage
Tranquil Tee Time Golf Ball Or Gem Ball Massage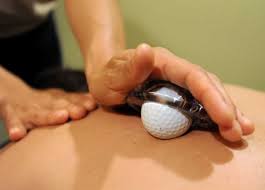 Golf Ball & Gem Ball Massage is a unique & effective massage treatment using one or more golf balls or a smooth crystal gem ball in a specialized holder called a SPA ball Kaddy. It feels great & works really well when deeper work and/or trigger point work is needed in areas of the body. However, it can be used for lighter massage work as well.
Even though Golf/Gem ball massage is normally given in a similar fashion to a regular Swedish or deep tissue style massage, the golf and/or Gem ball(s) can be used on top of the clothes if need be on a massage table or during a chair massage.
$5 Upgrade to Any Massage
To see what golf ball massage looks like please click below:
Video Example of Golf Ball Massage
Reflexology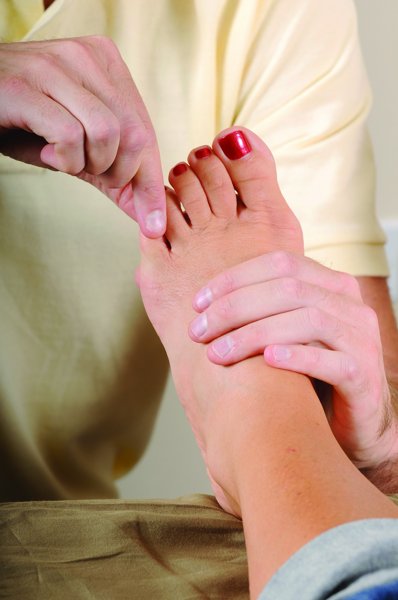 Reflexology involves applying pressure to specific points on the feet, hands and/or ears with specific thumb, finger & hand techniques. It is believed that these areas & reflex points correspond to different body organs & systems. Pressing these points are believed to have a beneficial effect on the body, organs & support ones overall general health. Your choice of an essential oil will be incorporated into your session.
10 MIN/ $10 25 MIN/ $25 50 MIN/ $50
Scented Warm Towel Foot Treatments
Warm towels are wrapped around each foot to warm & relax your feet. Then your choice of a scented body butter will be massaged into your feet & lower legs. Each body butter has Shea butter, grape seed oil, essential oils & vitamins to help revive & re-hydrate the feet making them feel & smell wonderful.
Available Body Butter Scents:
Lemongrass w/Lavender, Peppermint Stick OR
Seasonal Special Scent
$10
With Dry Brushing to Feet First/ $15
Dry Body Brushing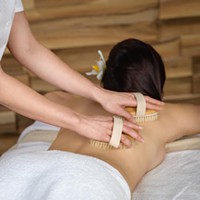 Dry body brushing is used to exfoliate & remove dead/dry skin while it clears pores allowing your skin to "breathe" better. It also helps to stimulate & cleanse the lymphatic system eliminating toxins & improves organ function. Dry brushing can help reduce inflammation, reduce cellulite/tightens skin, increases energy, aids in digestion & reduces muscle tension. It also helps calm the mind while relieving overall stress.
Try this wonderful treatment which can be added before any massage
$10 (Upper or Lower Body) $20 (Full Body) $5 (Feet Only)
Scented Scalp Massage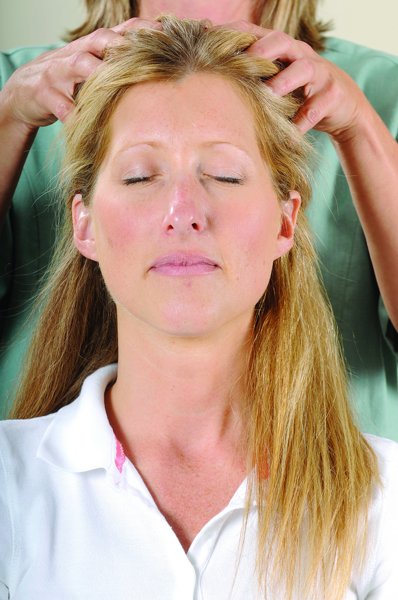 Choose your favorite essential oil or customized essential oil blend for a relaxing scented scalp massage. Add it to any massage or other bodywork treatment to help ease headaches, stimulate hair follicles & help reduce stress!
5 MIN/ $5 OR 10 MIN/ $10 (Added to Any Treatment)
Reiki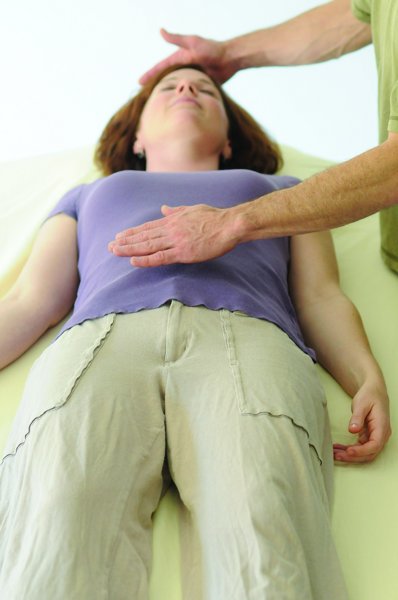 Reiki is subtle energy work where you remain fully clothed usually on a massage table. A light blanket can be used to cover the person for warmth & comfort. What each person experiences during a Reiki session varies. However, feelings of deep relaxation are usually felt by all. Other feelings can be cold/hot spots or tingling sensations felt in areas being worked on.
Some people just relax while others may fall asleep. The practitioners hands are placed in a series of hand positions either lightly placed or slightly hovering over the client's body. Each hand position is held approximately 3-10 minutes depending on how much Reiki is needed in each position. Reiki is normally done as a stand alone treatment.
However, it can also be incorporated into a massage or reflexology session as well.
The Amethyst Biomat is a great add-on to any Reiki session!
30 min $25 ($30 w/Amethyst Biomat)
60 min $50 ($55 w/Amethyst Biomat)
80 min $60 ($65 w/Amethyst Biomat)