Touch of Ascension Therapeutic Massage
Puyallup, WA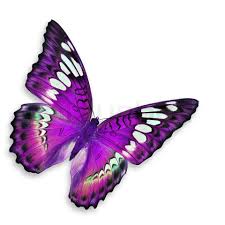 Serving: Puyallup, Orting, Graham, Sumner, Bonney Lake, Lakewood, Tacoma & surrounding areas.
LOCATION:
400 East Pioneer Ave
Suite 211
Puyallup WA 98372
Conveniently Located in Downtown Puyallup. Easy Access off WA-512.
On the corner of East Pioneer & 4th ST SE.
*Located Within the "Hansen Building"*
Parking Lot Available Directly Outside of Building
Phone: (253) 321-2233
Email: Info@touchofascension.com
**Appointments Are Necessary**
Emailing to Schedule An Appointment Time Will Normally Always Receive a Quicker Response Back Than Calling Due To Limited Time Available to Call Back Between Client Appointments.
**Please Try to Email First Whenever Possible**
If You Are a First Time Client, Please Email or Leave Voice Mail
w/ Your Cell Number for Texting
(If Texting Is Preferred).
Thank you for your consideration!
Forms of Payment Accepted:
* Cash/Credit/Debit/FSA/HSA Cards
* TOA Gift Certificates
(Available Online or In Person)
*Yelp Online Voucher Deals & Gift Certificates
*Available Days/Hours*
Wednesday-Friday 12-7:30 pm
Saturday 12-7 pm
Please fill out the form below to set up an appointment, ask a question or leave a testimonial.
Remember to type out the given "captcha" letters before pressing the "send" button! Thank you! :)
Please understand I reserve the right to verify, approve and/or deny any new client.
Every new client is responsible to fill out a Health Intake Form before any massage and/or treatment is given to keep you the client safe as well as myself, the practitioner.
If you click on the "Client Forms" page you can download & fill out any needed paperwork before your first appointment to save time.
Otherwise, please arrive 10-15 minutes early before your first appointment to give yourself enough time to fill out the needed paperwork so it does not run into any of the scheduled appointment time.
Please leave as much detail in the comments section as possible such as:
Type of Massage/Treatment & Amount of Time you are interested in receiving for yourself or someone else as well as the:
BEST EMAIL ADDRESS & PHONE NUMBER(s) to respond back to you.
If it's OK to text you back at the number given, please state so.
I will make sure to get back to you as soon as possible to set up an appointment or to give you more detailed information about anything you may have questions about.
Thank you! I look forward to working with you soon!