Touch of Ascension Therapeutic Massage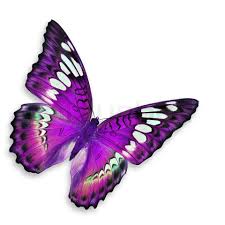 Had used the Bio-mat at least 4 times so far - absolutely amazing results - I sleep better after using it and great for detoxing my body which I've been doing with supplements - bio-mat speeds up the process. I also had a Reiki treatment while using the Biomat and loved it!!!
I'm highly sensitive and needed the extra boost in my emotional healing of letting go of old energy. Stacey is amazing and incredibly gifted in her healing abilities. I'm looking forward to purchasing the bio-mat for myself and family in the near future and looking forward to getting massage work done with Stacey on the bio-mat. Highly recommend adding the bio-mat with Stacey's massage or Reiki work! ~Karol Q. (First Testimonial)
Absolutely love the cupping!!! Hands down feel so amazing - more relief than I have ever gotten with deep tissue massage. I will continue to see Stacey for the cupping and Biomat for stomach and shoulder issues. :) ~Karol Q.
(Second Testimonial from Karol Q.)
Stacey is a professional. She asked questions to understand my needs prior to treatment. She was thorough during the massage. The biomat was amazing. I found myself falling asleep which normally doesn't happen for me during a deep tissue massage because I have Fibromyalgia and at times they can be a bit overwhelming. I would definitely recommend Stacey. ~Lisa S.
I started going to Stacey about 6 months ago to find relief for fibromyalgia. The weekly massages have made a big difference in my overall mobility & well-being. Having been to many massage therapists over the years, Stacey is the best I have ever been to! I find Stacey to be very educated in the many types of massages, she has taken many continuing education classes, even one for fibro. Stacey is always professional & goes above and beyond any massage therapist I have ever had.
THANK YOU!
~June C.
Massages by Stacey have changed my life! I have fibromyalgia & massages give me more relief than anything. Fed up with prescriptions that only brought temporary relief with many side effects I decided to try something different & started getting massages. Stacey is wonderful! I feel comfortable with Stacey & feel she really knows what she is doing!
~June C. ( Second Testimonial from June C.)
Best massage experience ever! Super friendly and professional. Felt so relaxed and at peace.
Just amazing!
~Cameron S.
Thanks! I feel so much better. I think cupping might just be my new favorite thing.
~Judy D.
If you are looking for a GREAT massage, make an appointment with Stacey. Stacey has wonderful hands. She is a very polite and caring person as well. She listens to your needs and turns your session into "YOUR" session. The great low introductory rate cannot be beat anywhere. I will be going back again. Thanks Stacey. ~Clint H.
One of the best massages I have had in years & as a massage therapist myself I have received massages from many talented therapists. Stacey was very professional and addressed every area of discomfort. She is exceptionally knowledgeable and skilled in many modalities of massage and uses various therapies to address the needs of her client. Thank you for helping alleviate my pain and letting my body feel relaxed. ~Tara D.
Stacey was outstanding. I have had hundreds of massages and this was one of the best I've had!
~Derek W.
She's fantastic! Stacey is very professional and individualizes the massage session just for you. I liked the Biomat and her knowledge of how to relieve muscle pain is outstanding! Prices are reasonable and the atmosphere relaxing. Excellent massage therapist!
~Lorena Z.
Great Massage! Stacey addressed perfect balance between hard and soft pressure. Thank you!
~Eugene T.
Wonderful massage! I normally get massages 2-3 times per month (some good some bad) but by far Stacey was AMAZING!
~Tennisha W.
Great adaptability to my needs, friendly and quality. Def recommend. My lower back tension went away. ~Nicholas C.
I've had 20+ massage therapists over the years. For me personally Stacey is spot on. Irons out the kinks, appointments easily arranged and I always get the time I pay for.
~Rick M.
Wonderful massage. Thank you. My body feels less tense. Yay!
~Lisa K.
Stacey was very responsive to my need to buy a gift certificate for my sister-in-law who lives in her area. I, on the other hand, live hundreds of miles away. Stacey also helped me out very graciously when I messed up. She has been a joy to work with.
~Alisa C.
Very nice neck work. I didn't realize my neck was so tight. Thanks!
~Suzanne S.

Stacey was great! Very knowledgeable & professional. Very friendly too!
~Thomas L.

Very good progression w/excellent lower back work!
~Gordan M.

Stacey is a great therapist! She is very informative and the massage was very relaxing!
~Melissa N.

First experience was awesome! Thank you!
~Tammy F.
Great Service. I booked my second appointment already.
~Sheldon M.